Portrait of Galeazzo Maria Sforza, ca. 1471, tempera on panel, 65x42cm., Galleria Degli Uffizi Florence, Piero del POLLAIUOLO (1441, Florence - 1496 Rome)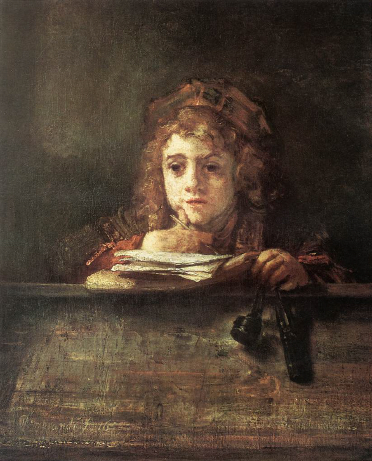 Rembrandt Harmensz. van Rijn, Titus at reading/ writing desk, 1655, oliepaint on canvas, 77x 63cm, Boymans van Beuningen, Rotterdam.

Considering portraiture, conventions changed during the third quarter of the 15th. century. The way sitters, patrons are portraited is changing from profile towards third quarter positions in combination with hand gesture. The portrait is likely to become a message or story. The focus of this lesson will be head/ portraiture and gesture.